The solstice is approaching and the change in year is coming shortly thereafter. Right now, you are likely occupied with getting through the coming weeks. It is hard to even think about what you want to do in 2018.
My friend, I'm here to tell you that now is the time to lay the groundwork for a phenomenal 2018.
That doesn't mean you have to get yourself into a frenzy trying to map out your whole year right now. This is the time to do a few small things to set yourself up to successfully dive into 2018 with ease.
____________________________________________________________________________________________________
Do Some Reflecting on 2017
I don't know about you, but I'm feeling a bit battle scarred from the past couple of years. Frankly, my optimistic outlook on life is clouded with doubt and frustration.
This year has been a mixed bag for me, and that's okay. Life is tumultuous!
What I know is that I need to take some time to unpack the mixed bag. I need perspective. I need closure. I need to understand myself more deeply.
So do you…
Use these guiding questions to take stock of 2017:
What were my biggest successes this year?

What did I do to ensure that success?

Who helped me? How did they help me?

What obstacles did I encounter and how did I overcome them?

What were my setbacks/challenges/failures this year?

How did I contribute to them?

What can I do differently next time?

Who can I call on to help or support me when I face a similar obstacle?

What helped me do my best work in 2017?

What distracted me or derailed my work in 2017?

I felt my best when…

I felt my worst when…

If I were going to describe 2017 in one word or phrase it would be…
Reflective activities are SO powerful! Diving into 2018 without reflecting on 2017 is a mistake. Take time over the next few weeks to ponder or journal on these questions and see where they take you.
____________________________________________________________________________________________________
Get Intentional about 2018
Before the year starts and you are sprinting off to do all the things, get intentional about what you want out of the coming year.
You cannot create the life and feelings you want if you don't slow down to ask yourself. Get specific.
Here are a few guiding questions:
How do I want to feel in 2018?

What choices can I make to generate those feelings?

How can I empower myself in 2018?

How can I support others in 2018?

What do I want to do with my body?

How do I want to show up for my people?

How do I want to show up for myself?

Where do I want to go in 2018?

Who are the five people I want to spend the most time with?

What can I choose to let go of in 2018?

What will letting go make space for in my life?
Mull these questions over. Write down the answers because everything you need to know is right there.
Set your intentions. Declare them out loud. Do the work. Give yourself grace.
____________________________________________________________________________________________________
Make a Plan
Am I seriously talking about planning again? YES!!!
"I just like to plan. Planning's my favorite!"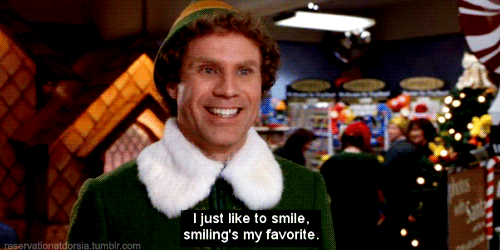 Yes…I just did that.
But seriously, my friends, you can't kick butt in 2018 if you don't have a plan. All the positive intentions in your mind are worthless without a plan to transform your thoughts into actions.
That is where it can get tricky, though.
How do you know what to prioritize?
What if there's literally not enough time for everything you want to do?
How can you take all of these swirling ideas and turn them into  a list of 2018 accomplishments?
You come to the 2018 Spring Semester planning party on January 4th!
This live two hour webinar will set you up for success for the rest of the school year.
Together, we will move through my signature planning process:
Deep reflection on the past semester.
Identifying priorities and goals.
Predicting obstacles and planning to navigate them.
Clarifying roles for your team.
Detailing the steps to follow to achieve goals.
Assessing your calendar and making space for surprises.
Mapping your work in a week-by-week plan.
After two intense hours, you will be totally ready for 2018!
Registration is $47 for webinar, Visionary Leadership Planner, and membership in the BeeLine Resources Community
OR
$27 for people who are already members of the BeeLine Resources Community because I love  my VIPs!
The Spring Semester Planning Party Bonuses
BONUS 1: The Visionary Leadership Planner
This beautiful forty page planner was designed by me for school leaders just like YOU! This tool will be the backbone of our semester long planning process during the webinar. Then you will keep it with you and use it through the end of the school year. Save the PDF download to use at the start of every semester.
BONUS 2: Lifetime Membership to the BeeLine Resources Community
This members only area is full of unique resources for school leaders. From developing a comprehensive emergency plan to appealing to your state for waivers to use glass, there is something useful for every school. I update the Resources Community with at least one new e-course or material every year so you always have another reason to be glad that you joined!
Ready to sign up for the webinar? Register here!